● Our technology

  PT (Proficiency test): we have joined the proficency test held by Centre For Environmental Monitoring (Vietnam Environment Administration, MONRE) to evaluate our proficiency in analysis, as well as to improve our management skills.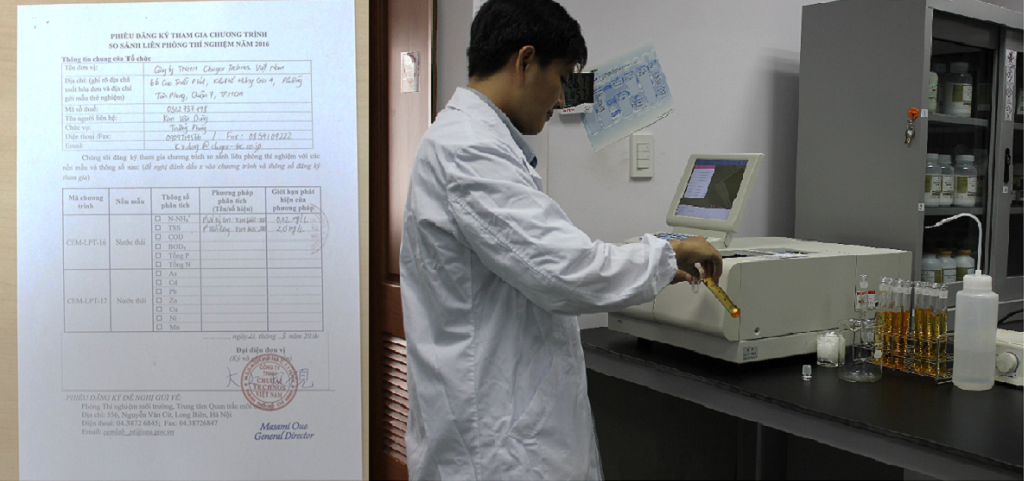 ● Reports
  Our reports, which are in Japanese, English and Vietnamese, shows details in the drawings of measuring points, final results and explanation.
    About our handing over, depending on clients' demands, we can issue a prompt report right after measurement. Please let us know if you have such specific requests, we promise to give you the exact reports within shortest time.
● Analysis
     For some specific samples (water, soil, etc.,) that cannot be analysed in Vietnam, we send to our mother company in Japan (Chugai Technos Corporation). Also, we have relationships with other analysis organizations in Vietnam (such as universities, CEM, other private companies, etc.,) who can cooperate with us in analysis.