De-NOx System (SCR) performance testing:
Receiving the trust of Hung Nghiep Formosa Co., Ltd, we conducted performance testing for De-NOx system (SCR) of all 3 units.

Using simple equipment system, easy to disassemble, meet the pipes both horizontal and vertical, difficult to operate, tight space. Sampling and monitoring equipment comply with Japanese JIS standards.

Monitoring parameters: Temperature, flow, moisture content, gas composition (O2, CO2 and N2), SO2, SO3, NH3 concentrations; monitoring continuously NOx/O2 by gas portable analyzer.
Content reports:

Basic parameter exhaust gas.
NOx/O2 concentration, De-NOx efficiency.
Ammonia slip.
Relationship between NOx and NH3 concentration.
Oxidation rate SO2 to SO3.
Distribution diagram: flow rate, temperature, NOx/O2 , NH3 concentration.
Compare actual measurement results and factory monitoring data.
Analyzing data, general evaluation and giving improvement plan.
Some photos at site: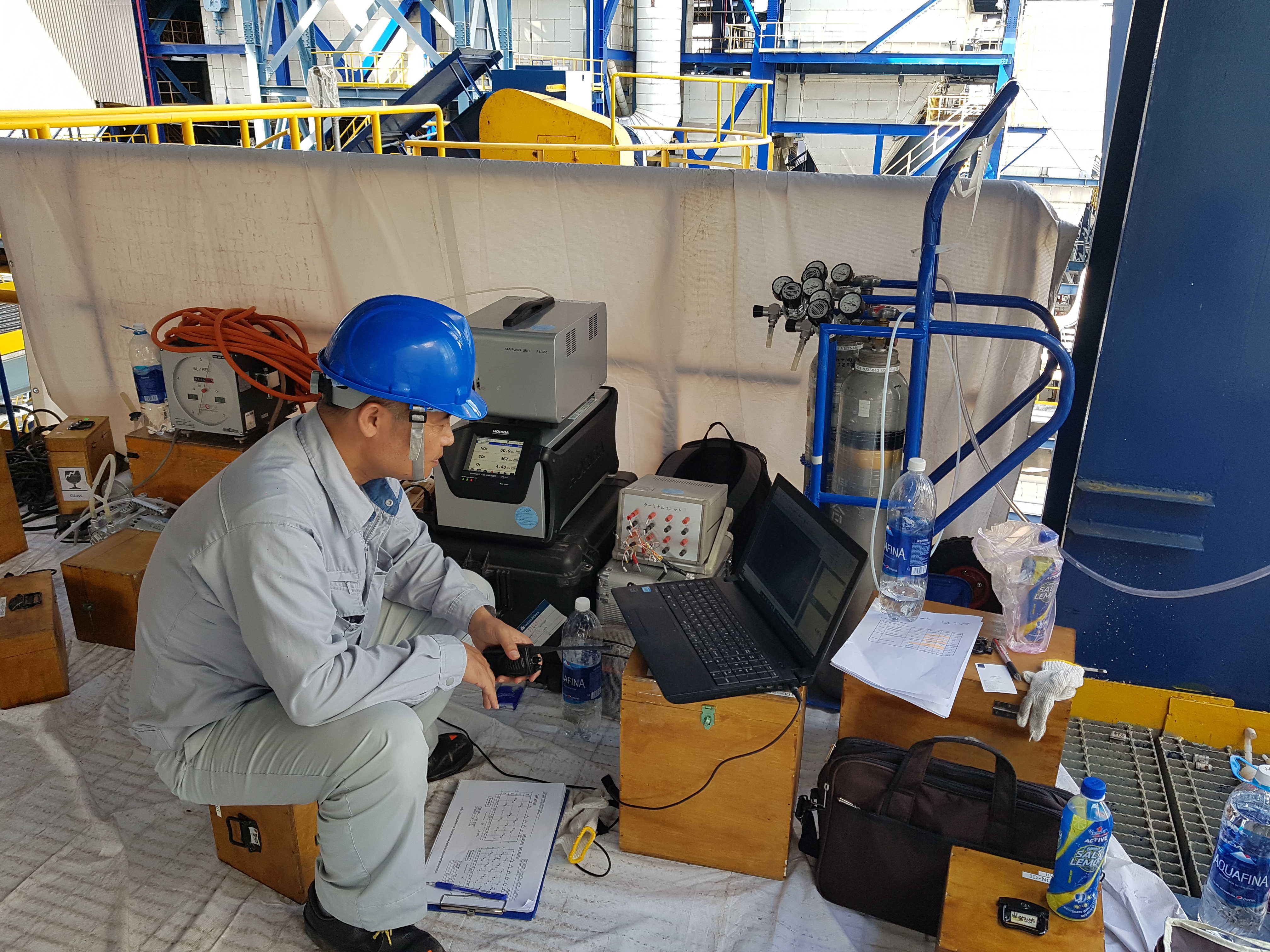 Monitoring continuously NOx/O2 concentration
 Exhaust gas temperature, pressure measurement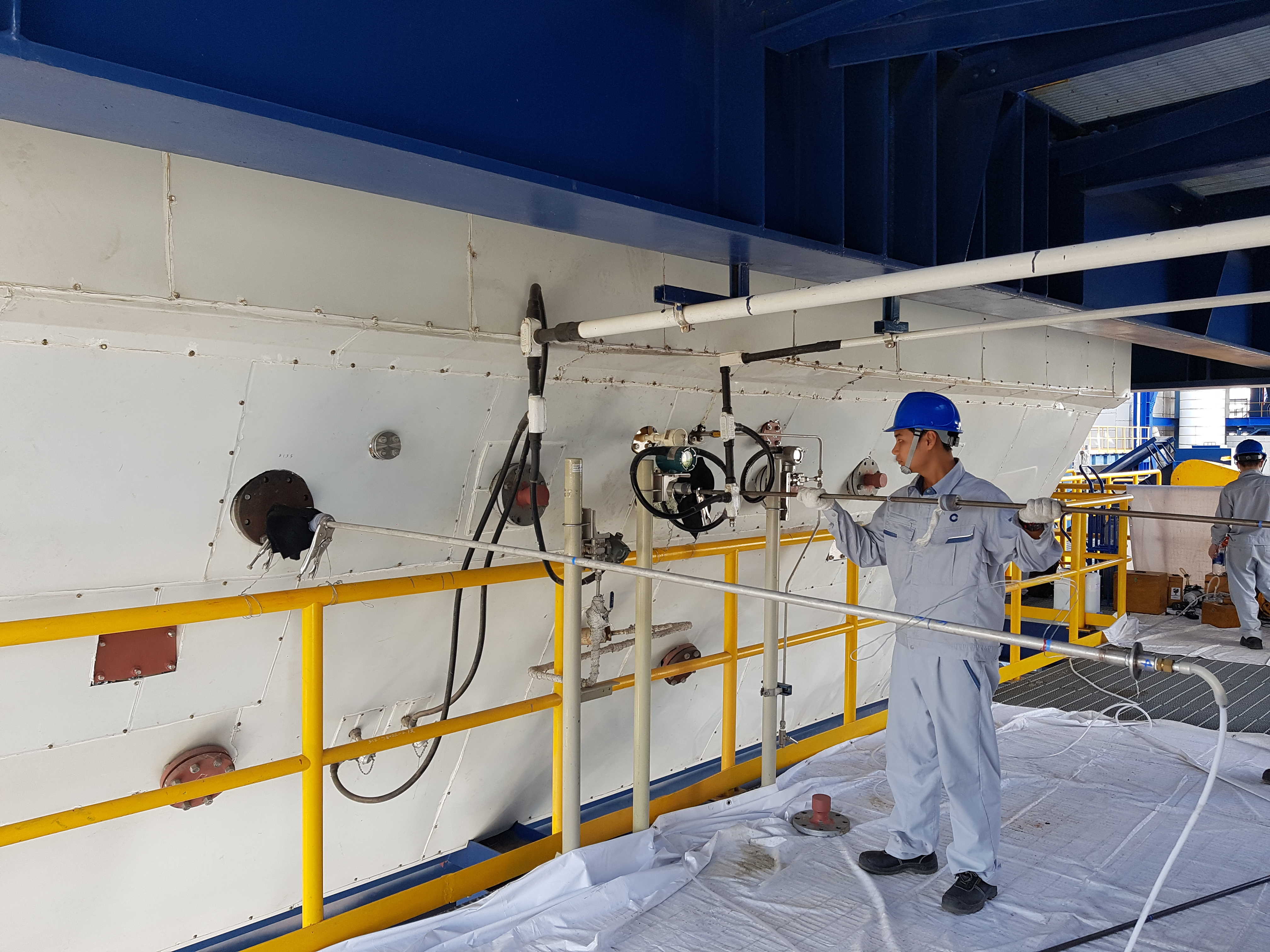 NOx/O2 concentration measurement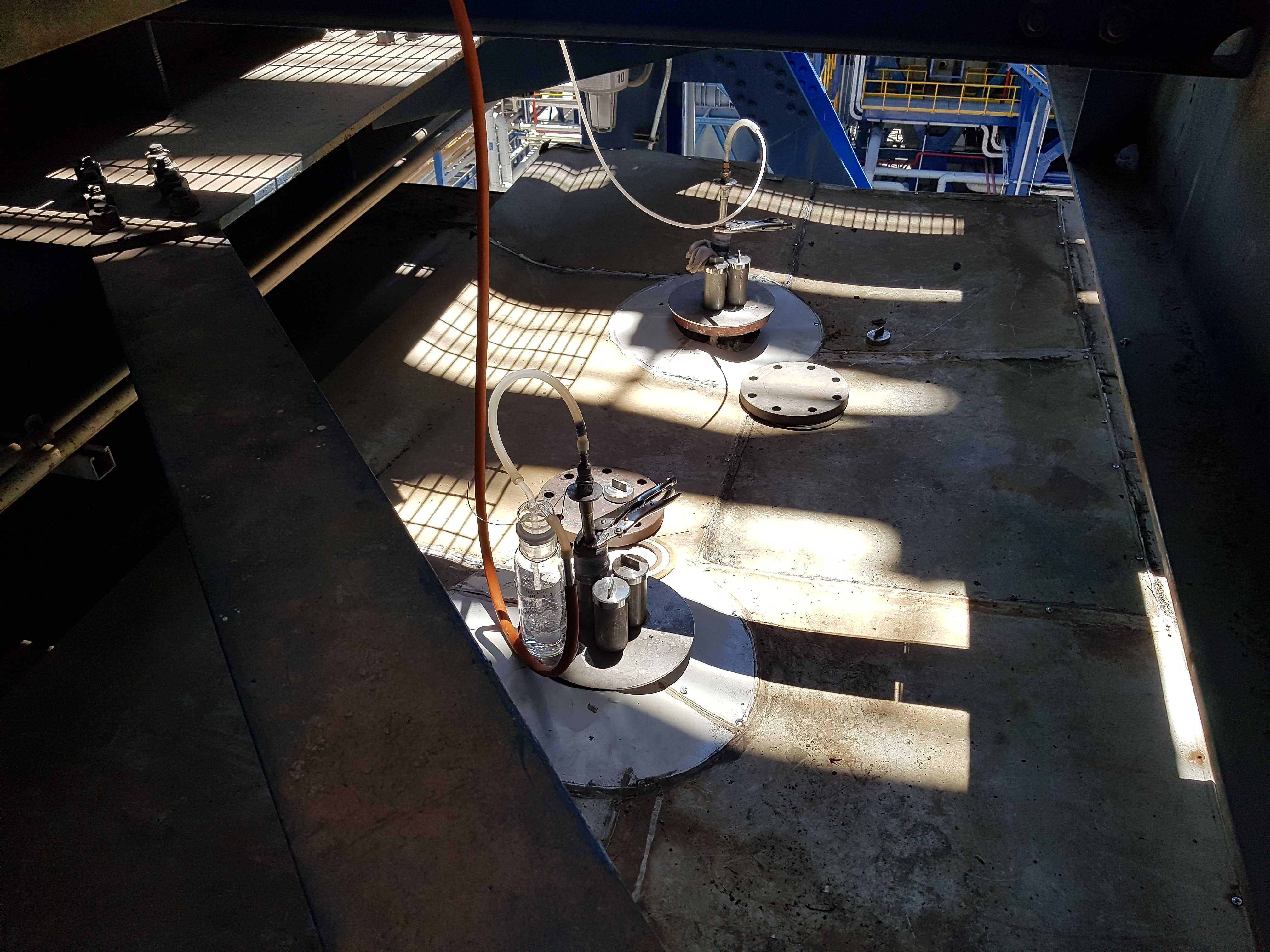 NH3 sampling