Additional measuring fields
     We have just started the measuring of dioxins in the ambient air and flue gas.
    1. Dioxins measurement in ambient gas

      Our latest equipment High volume air sampler can measure for 24 hours or 7 days continuously.
      Quality control using double measurement and travel blank.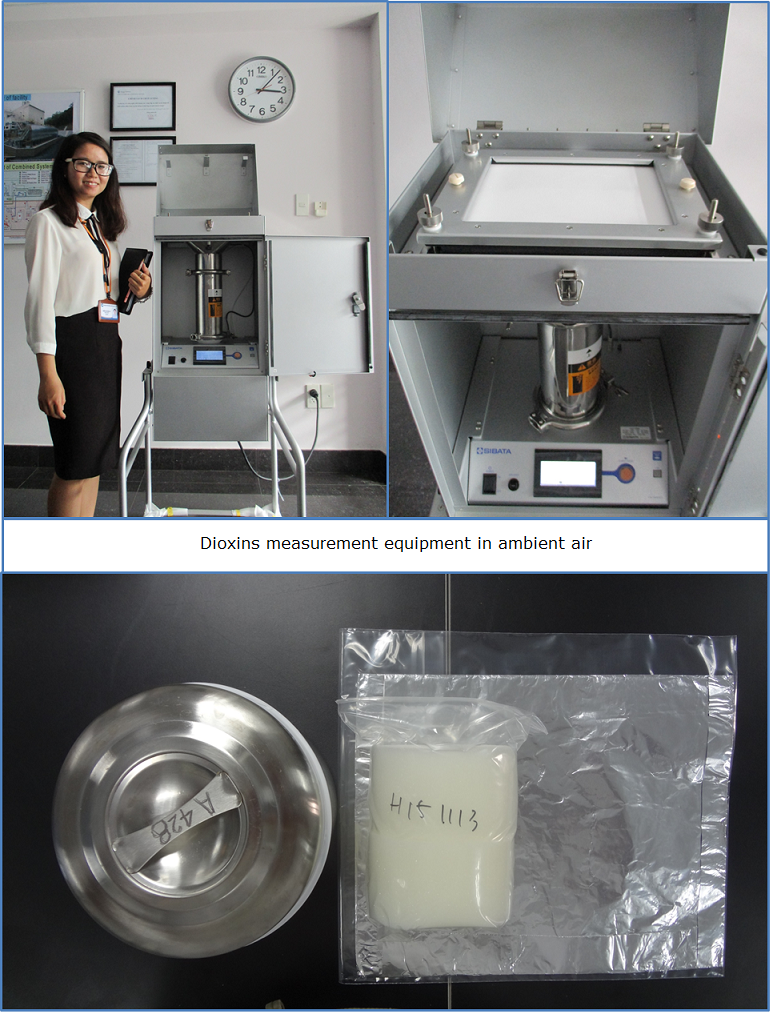 2. Measuring samples under JIS K 0311 with Dioana filter and XRD.
        During measuring process, CO and CO2 concentration is also continuously measured by CO-CO2 analyzer to check the combustion status.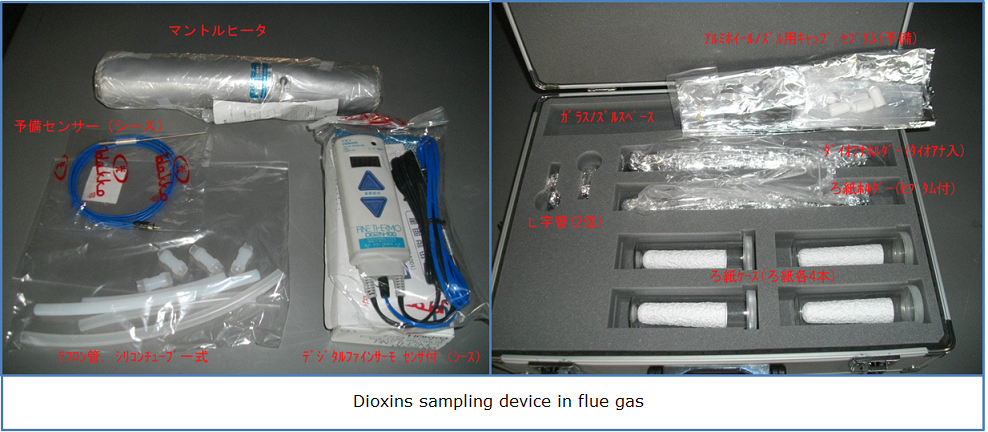 Sales of measurement and analysis equipment/ non-destructive testing equipment
  We have started our trading business this year. We have already sold some equipment to Japanese companies. We provide our customers with high-quality products, responsibility and good after sales service. Also, since we have good relationships with our mother company as well as many other producers, we can try our best to maximize the number of kinds of equipment to our customers. Should you have any equipment of any manufacturers in mind, don't hesitate to contact us.